SKIP DIVING
I was walking my fat shih tzu Rocky and I came across a skip. I didn't release this was such a big thing. "skip Diving". I put a story on my Instagram page and so many people messaged me saying they are always rooting through skips. One person's junk is another person's treasure.
Anyway, what did I find?? A child's little plastic stool. I jumped in head first and pulled it out. I knew exactly what I wanted to do with it.
What you need:
*Scrim or Hessian\ Embroidery hoop
*Punch Needle and wool
*Good sharp scissors
*Staple gun
*Fabric Glue
*Darning needle
*Pom Pom maker
I wanted to cover the top my of this stool with a punch needle design I was working on. I used scrim and my embroidery hoop. I drew out my design onto the scrim and started punching. You can also do this with a wooden stool. I think it would look lovely in a nursery or child's bedroom.
Cut scrim to size allow for lots of extra fabric to staple on underside of the stool.
Don't cut scrim to the exact size of your stool top go about 3″ bigger.
Choose your down design and colours. I chose a scallop design. I used saucers and side plates to get the perfect curve. 
Once you have finished your punch needle design you can staple the scrim to the top of your stool.
Staple scrim onto the back of your stool top
Next step is sewing on the pompoms. I used a darning needle to sew pom poms onto the side of the stool. This also hides the exposed scrim and looks bloody fabulous!!!
Use a darning needle to sew on the pompoms
I also glued my pompoms onto the stool. I was afraid the pompoms would drop over time. I use fabric glue for this.
Glue pomspoms with fabric glue
So guys always remember if your walking past a dumpster or skip have a look inside you might find something really cool for your home.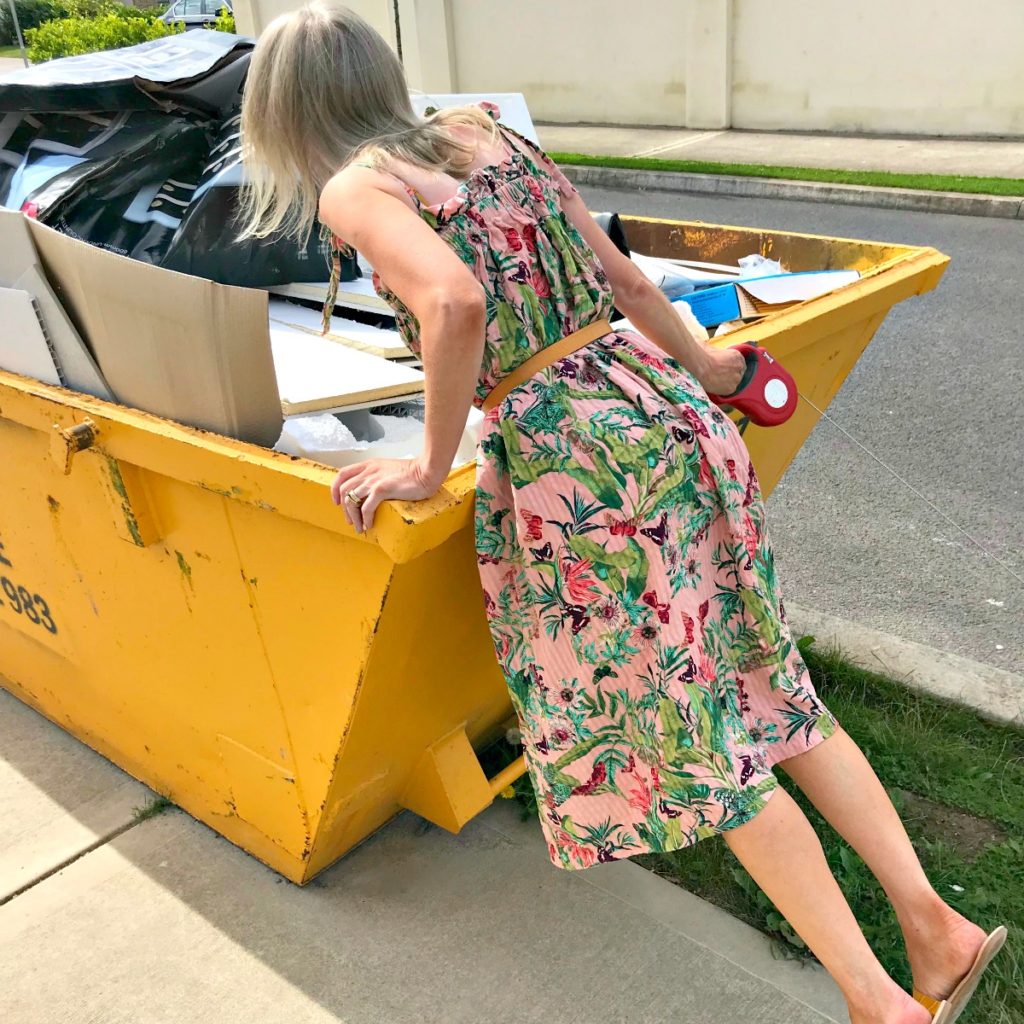 Related posts
When choosing furniture for my house I always look for something a little different. Something...